Emergency Lighting Certification
If your commercial property hasn't had a Periodic Inspection for its emergency lighting within the last year or is due for an inspection call us today – your logbook could be out of date!
Shops, offices and other premises previously excluded from legislation require the installation of additional emergency lighting to satisfy the Emergency Lighting and the New Fire Safety legislation – the Regulatory Reform (Fire Safety) Order 2005. Not only must premises contain emergency lighting and escape route signage, the equipment installed must be the correct type, installed in the correct location and satisfy the requirements of BS 5266.
On completing or change of an emergency lighting system installation, an Emergency Lighting Test Certificate should be supplied to the occupier/owner of the premises. A copy of this certificate would be required by the enforcing authority.
A yearly inspection of your emergency lighting is required, and a new Test Certificate issued at intervals of no more than 1 year.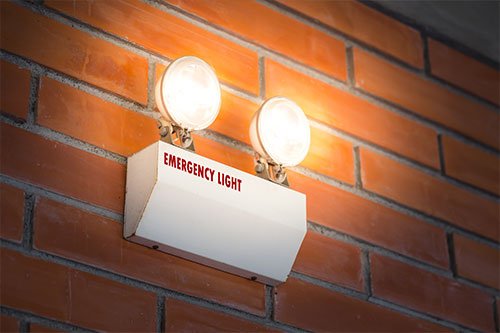 For a FREE consultation, contact us below
Call Today